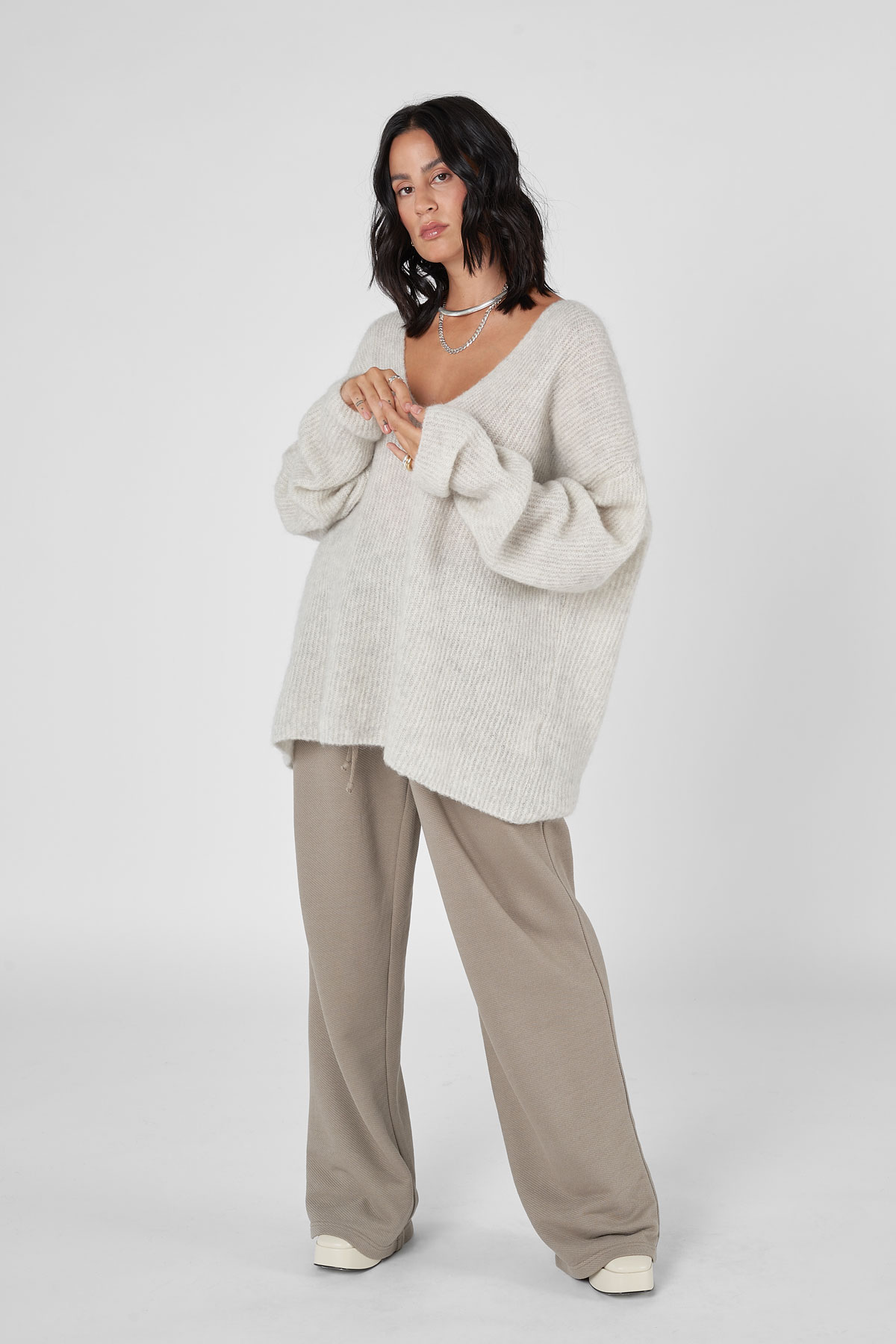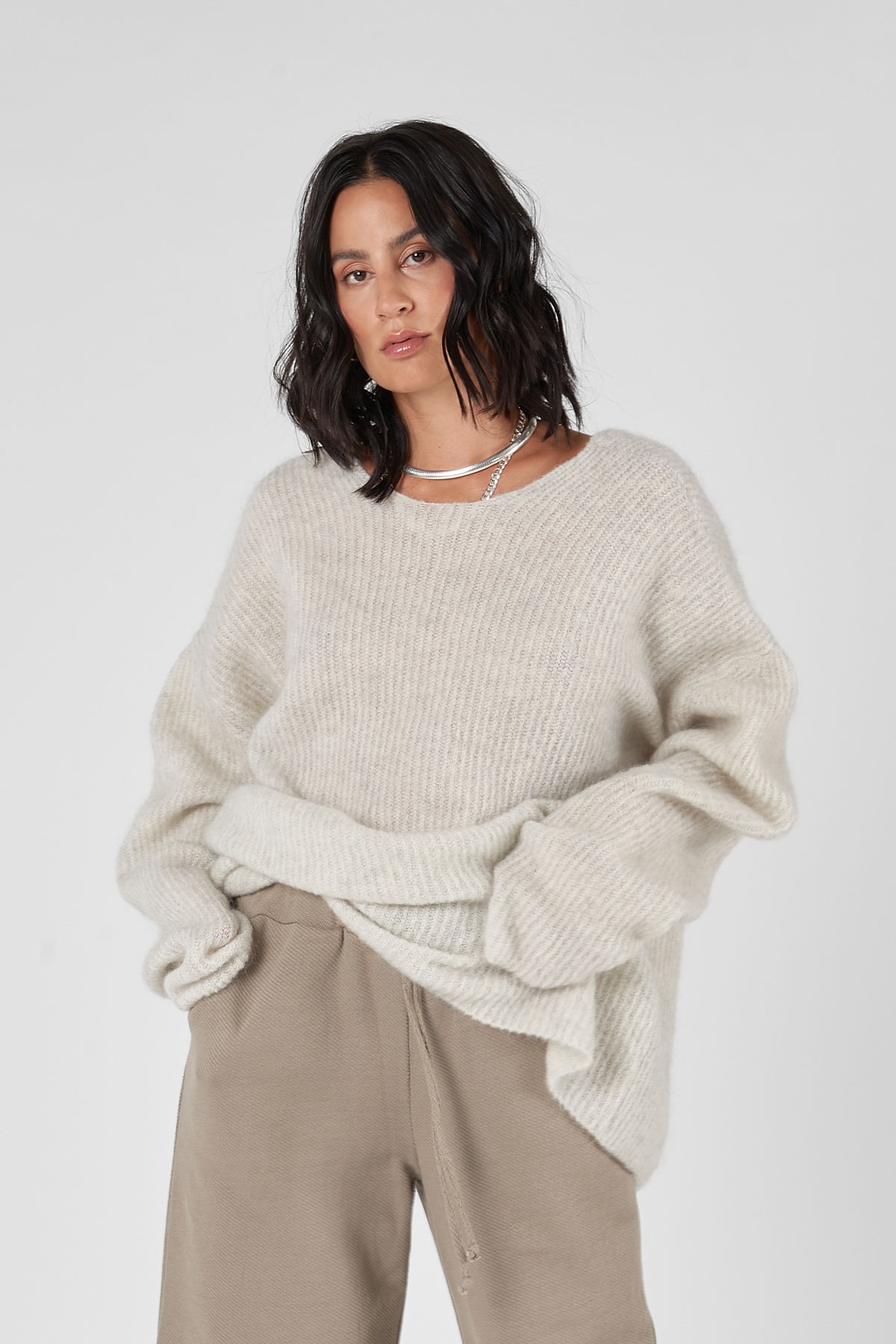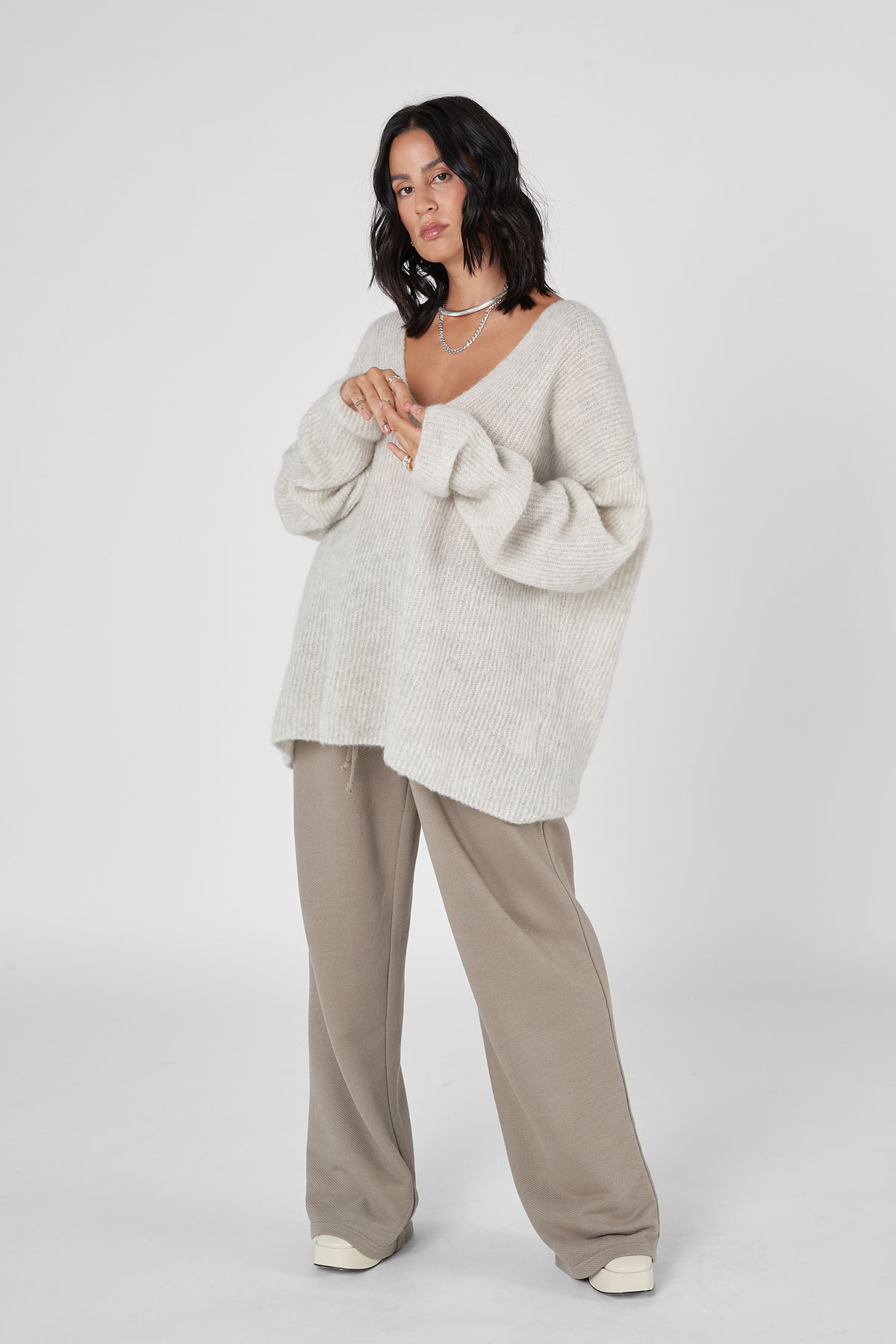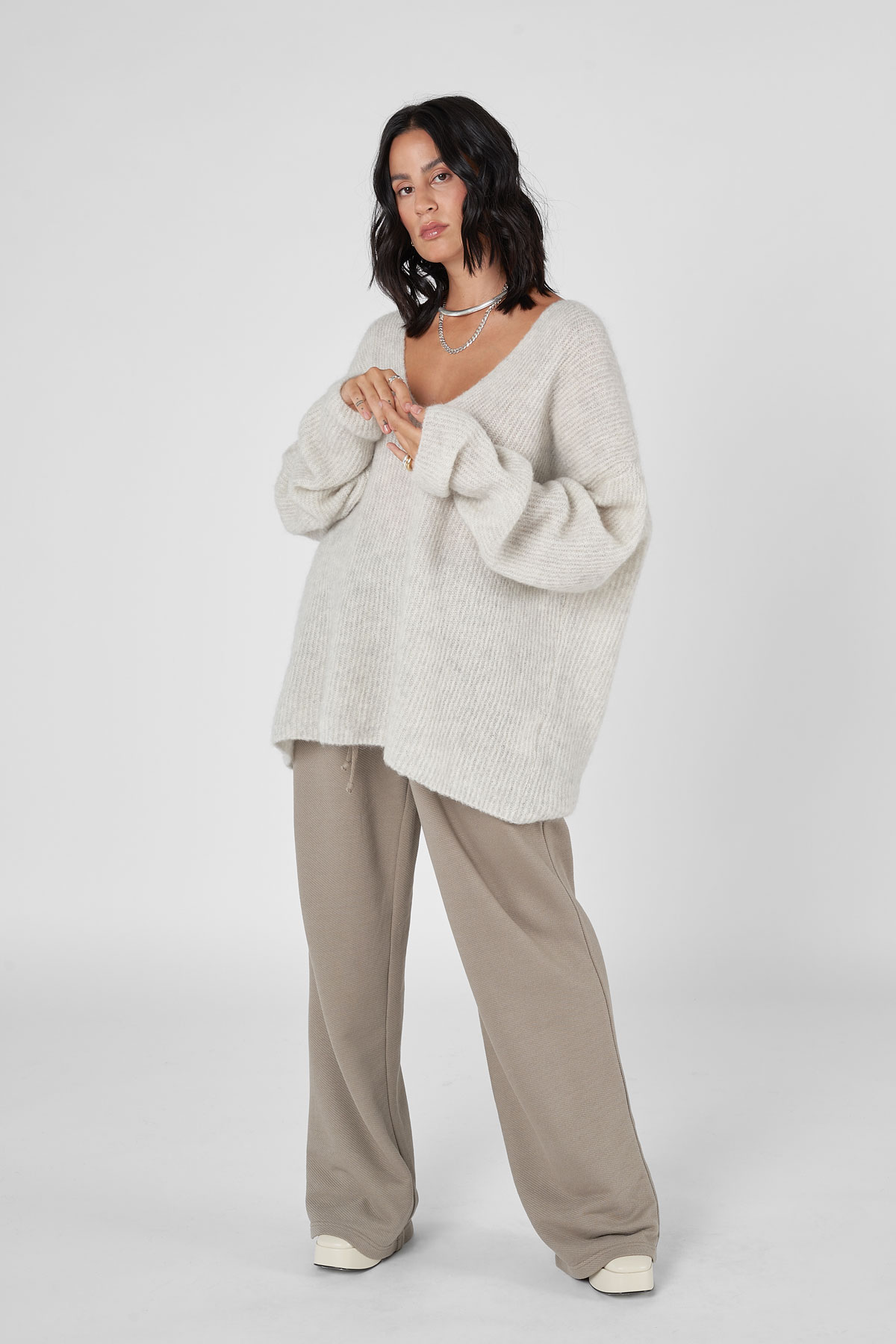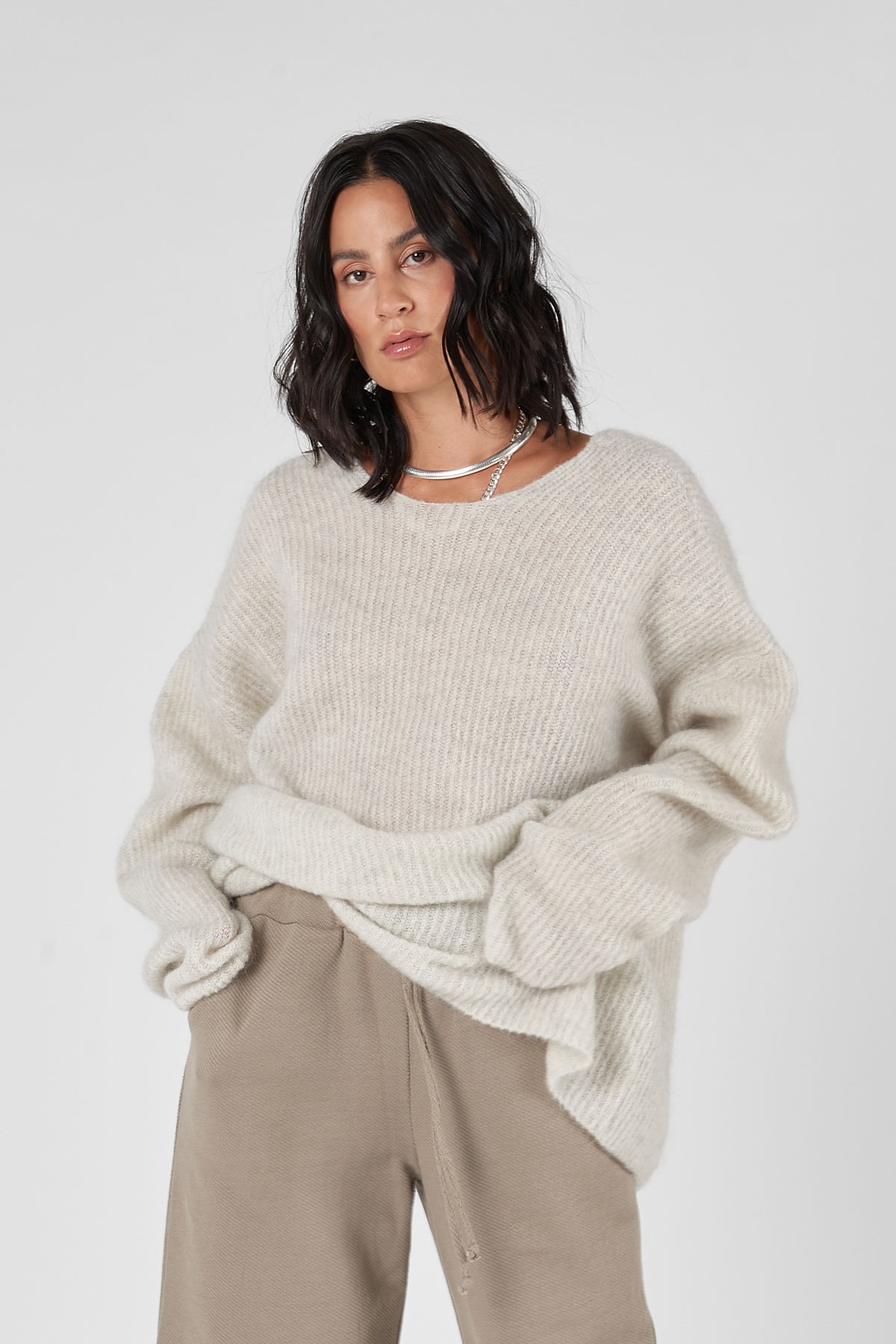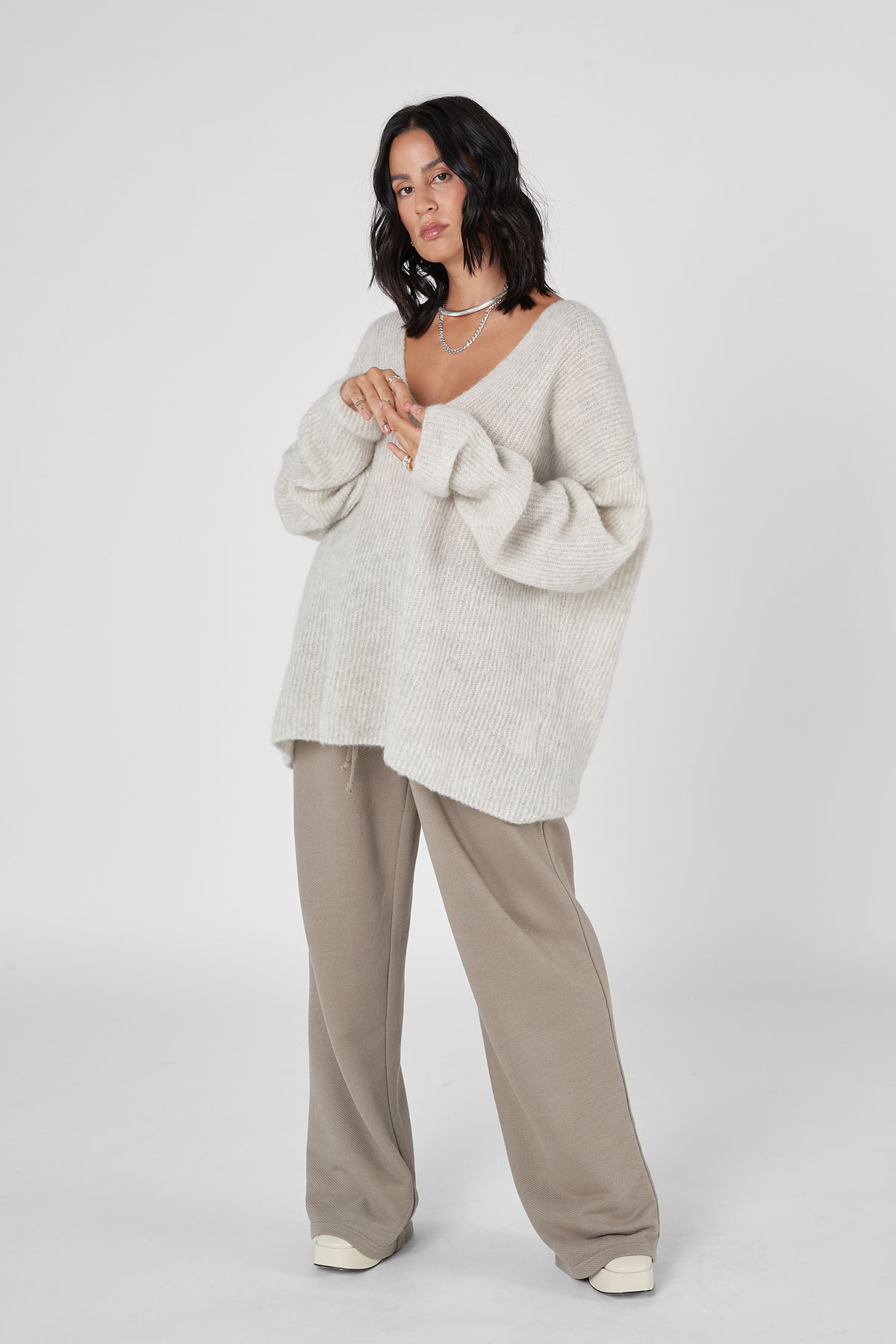 Model with 163cm wears size S
Receive a back in stock notification.
Description
Hairy soft knit sweater
Oversized fit
Deep V-neckline
V-neck can be worn in the front and in the back
made in Italy
35% Super Kid Mohair 35% Fine Merino Wool 27% Polyamide 3% Elastane
WEAR OFTEN WASH LESS

Wear the sweater with the deep V-neck to the front. Styling tip: If the V-neck is too deep for you, style the TIP Top or, as here, the SELIMA Turtle underneath.
Don't feel like wearing a deep neckline in the front?! Just turn the sweater around and wear it with the deep V-neck in the back.